What to do at Lake Idro
Cycle lane Valley del Chiese
The Valley del Chiese cycle path begins in the Baitoni countryside, not far from the campsite. The route, which does not pose any particular difficulties, develops along the banks of the Chiese River for 20 km up to the village of Bondo. The virtually total absence of gradients and the asphalted surface make this cycle path perfect for family excursions, even with small children.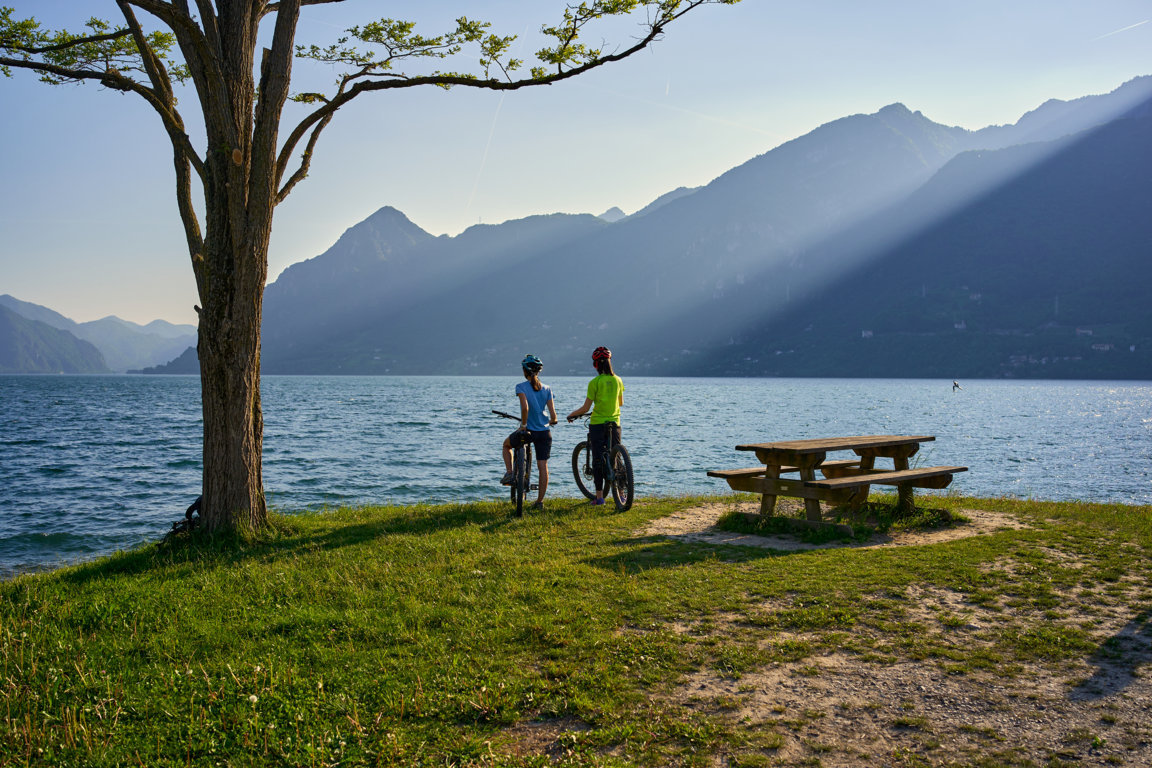 During the flowering season, from mid-April to early June, the cycle path transforms into a palette of colors. For those who are not tired of cycling once they finish the cycle path of the Valley del Chiese, we recommend taking the cycle path of Val Rendena. These two combined cycle paths form a 53 km route along which you can admire over 600 species of flowers.
If you don't want to bring your e-bike with you, just ask us... we would be happy to rent one for you!
Ask for information