Your holiday at Lake Idro
Lake Idro and the surrounding mountains come together in an exceptional area where you can practice outdoor activities but also enjoy unique gastronomic and cultural experiences!
Our campsite is an ideal destination for unforgettable holidays at the lake because of its mild climate, blue waters that invite you to dive, a beach where you can sunbathe without suffering from the heat, historic villages that can be visited and all this in the midst of a spectacular landscape.
Lake Idro also goes hand in hand with adrenaline and active tourism. The constant but pleasant wind makes sailing, windsurfing and kitesurfing a pleasure. Rowing or a simple boat ride are other possibilities. The mountains set against the backdrop of the lake represent an irresistible temptation for cyclists and hikers.
Let us help you discover what to see and what to do on Lake Idro and its surroundings!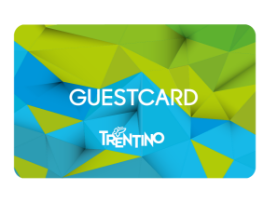 Trentino Guest Card
You will receive the Trentino Guest Card included in the price of your stay so you can enjoy our beautiful region to the fullest.
Find out more